This picture hopefully says it all: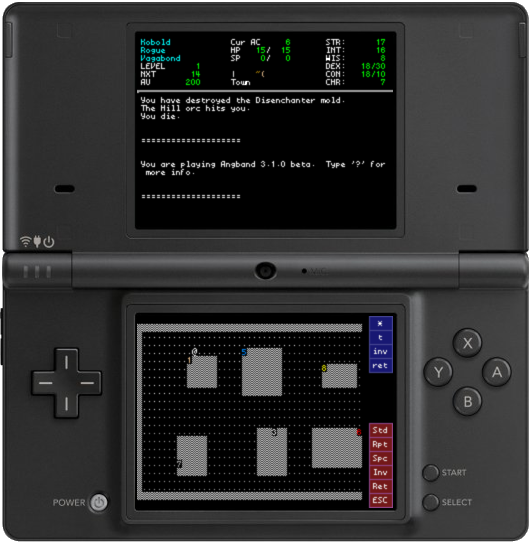 Well, perhaps I can add a little more...
I've started a page for releases of various versions of Angband on the DS:
http://immir.com/nds
On this page you will find an initial port of 3.1.0beta to the DS, including the current competition character installed as the save game. This is early days, but it's playable (my Elen is currently level 28 and diving).
As usual, thanks go to lots of people other than myself; Andi and Nick in particular...
Comments / suggestions / complaints to this thread, which I'll try and keep track of.
Cheers,
Immir
(um, Michael)
[AKA Nick's silent partner]